Compaction - RTX Rammers by Greson Tools Cyprus
A brand new range of 4 stroke Honda petrol engine and Yanmar Diesel Trench Rammers. The new RTX Rammers feature excellent balance for easy control and high level compaction.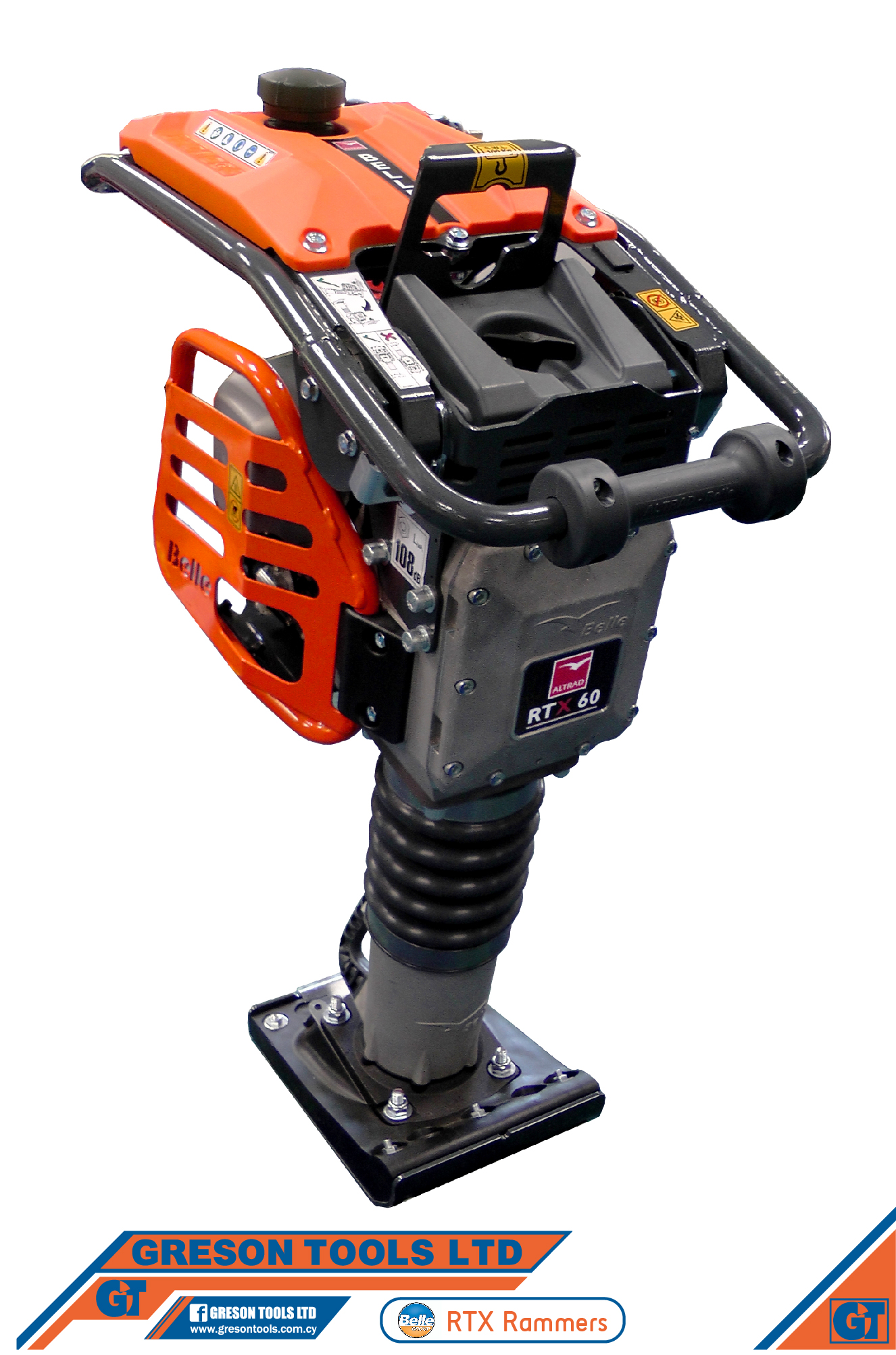 Advantages

Xtra power for use on cohesive materials & gradients.
Xtra strong, durable design.
Low Hand-Arm Vibration.
Triple-Filtration Air Cleaner System.
Duel-Filtration Fuel System.
Swing-Out engine protection for easy access to maintenance points (60 & 68 only)
Carburettor Primer Bulb for easy start in any conditions (GX100 only)
Low-maintenance leg with Oil Level Sight Glass.
Lower Grab Handle and Front Roller for easy transportation. Both easily replaceable.
Wooden & Plastic Foot options, with various widths available.
Service Kits available.
Wheel Kit option available.
Customer colour options (60 & 68 only).
Technical Specifications pdf | Manual pdf