Hydraulic Breakers by Greson Tools Cyprus
Hydraulic breakers are not meant to have an easy life. Greson Tools offer Hydraulic Breakers that combine efficiency, reliability and serviceability.Excellent power-to-weight ratio Unique gas-charged piston maximizes hydraulic hammer efficiency.
VH Series
5 models suitable for excavators from 0,5 up to 6 tons, supplied with pins and bushes for carrying machine.
Beside the classic HPV system, with only tow moving parts, they are provided with the BS system which reduces the empty blows.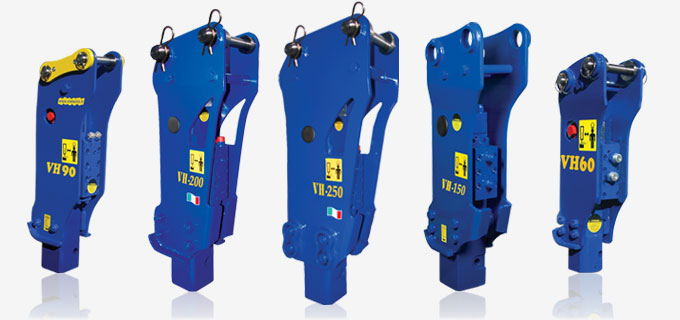 VHX Series
7 models suitable for excavators from 0,5 to 9 tons.
A robust and compact structure, the breakers are supplied with a standard adapter and, on customers request, can be also completed with adapter for quick hitch, in order to meet all the needs.
Thanks to the exclusive High Flow system the efficiency is optimized by self regulation of the oil flow, independently from the excavator oil flow rate. No regulation is required on carrying machine.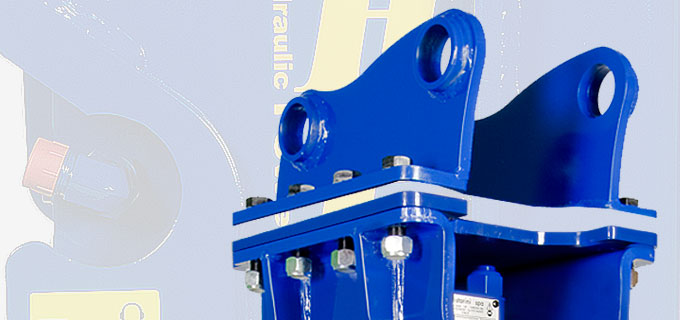 HBS Series
6 models for excavators from 0,5 to 7,0 tons, with vibro-silent outer-casing.
A new concept of power: starts from HBS series the revolution which transform HPV range.
The exclusive system developed with Turin University optimizes the power only when the hammer breaks, reducing considerably the empty blows.
The optimized piston stroke assures the transfer of maximum power to the point.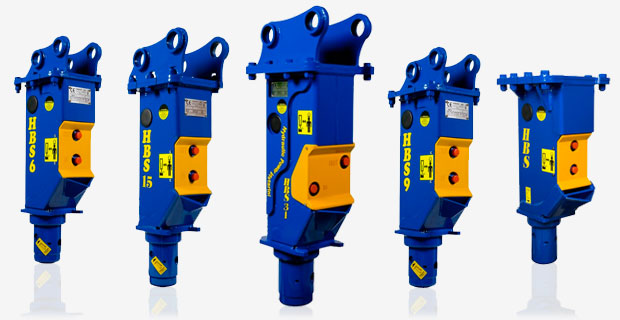 VHX TR Series
3 models with the new adapter back-hoe version.
The solution developed by HPV allows to keep the breaker installed on the back hoe during transport, furthermore during demolition the arm movement is larger than with standard adapter.
The particular adapter form let the breaker turn inside the machine arm, avoiding the assembling/disassembling time.
The adapter is available for all the back hoe models present on the market.
The new TR adapter can be installed on breakers of VHX series, a simple procedure that makes more useful your breaker!!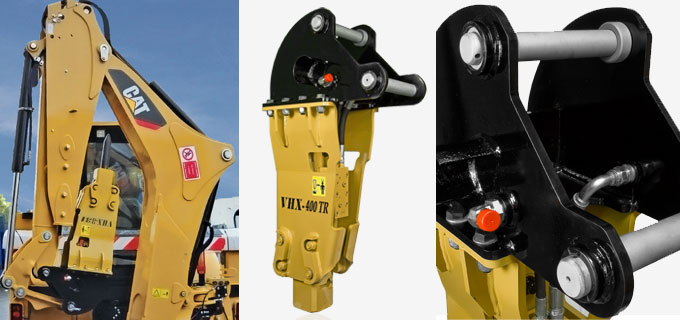 VHX SKL Series
The 3 models of this series are provided with a plate for installation on a skid steer loader.
The plate is interchangeable with the standard adapter, since the fixing system on the breaker is the same.